Our Team
At Inland Motor Body Works we pride ourselves on being a quality and modern workshop so you can relax knowing that your vehicle is being left in safe hands. We employ only professionals within the vehicle repair industry, our highly skilled and trained tradespeople ensure quality workmanship throughout the entire repair process.
Michael Murphy – Proprietor – Qualified Estimator and Panel Beater with over 23years of experience in the industry.
Michael leads a dynamic team of qualified tradesmen committed to providing superior service and repair work.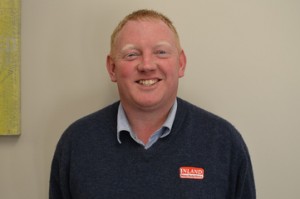 Sam Murphy – Administration – Sam is the head of administration and the backbone of the office. Her roles include: Book Keeping, Finance, Keeping Mick in line as co-owner, plus many more.

Kelly Murphy- Reception – Kelly is the first person you will see when entering the office area of inland motor body works. She runs the day to day duties of the office, and accounts of the business in partnership with Sam.

Stuart – Qualified Estimator.
Paul – Qualified Estimator.
Brian – Qualified Estimator.