Facilities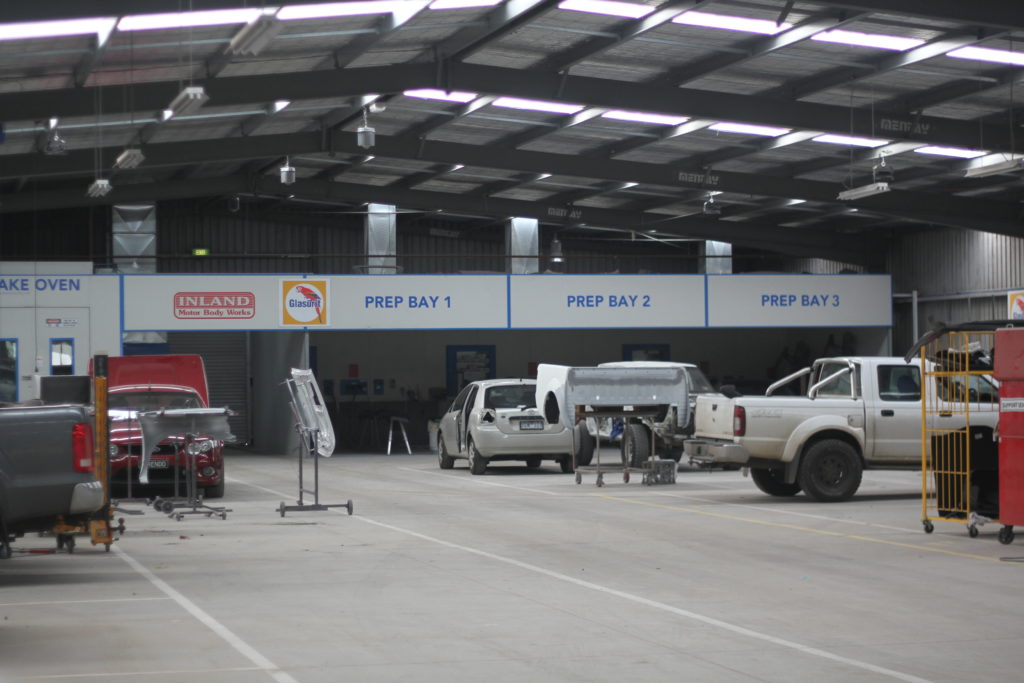 Our workshop has modern equipment and uses the latest technology to ensure your vehicle is repaired to manufacturer requirements. Our qualified panel beaters and spray painters have vast experience on all makes and models.
Specialised equipment includes:-
Car-O-Liner Measuring System and Benches – Aligns and measures your vehicle chassis. Our Car-O-Liner alignment system allows our technicians to re-align heavily damaged vehicles to its original factory specifications.

Inverter Spot Welding Machine – With the introduction of high strength steels in later model vehicles, an inverter spot welder is the only recognised method of reproducing structurally sound spot welds to the manufacturer's specifications.

Prep Bays – Our prep bays are designed to reduce dust and overspray entering the workshop and atmosphere. Using suction through filter systems, the prep bays are used for preparation of paintwork prior to entering the spray booth.

Low Bake Ovens – Our modern spray booths meet Australian Standards and ensures all excess material is captured and not vented into the atmosphere. The spray booths are gas operated to maintain the optimum spray temperature, guaranteeing a quality finish.

DeBeer Water Bourne Refinishing System is the most advanced technology available in today's market. And, add to this the fact that waterborne technology is not only environmentally more responsible, but also much safer for your employees.

Infra-Red Drying System – Provides faster drying times without compromising on quality. This technology assists in speeding up the repair process which means faster turn-around times.

Dustless Sanding – Reduces the amount of sanded particles entering the workshop by means of vacuum. This technology helps provide a clean and healthy work environment.